A work by Marino Di Teana at the Tour Odéon in Monaco
Marino Di TEANA
« Hommage à Lao Tseu »
1972/79 – Ed 2007
150 x 78 x 35,5 cm
Brushed stainless steel N°3/8
In a world in search of meaning and authenticity, the work of sculptor Marino Di Teana now takes on its full meaning and is finally finding the place it deserves.
"Hommage à Lao Tseu" is a sculpture whose creation dates back to 1972, it is from this period that the artist's most symbolist works date.
By evoking the master of taoism, Marino Di Teana express the search for the balance of energies he experienced at that time.
Ferus Gallery is now proud to present the work in one of the most beautiful settings in the Principality of Monaco, the Lobby of the Odeon Tower built by the Marzocco Group.
The Macassar ebony base, a real cabinetmaking piece produced by Benoît Lepant, allows the work to be sublimated and to be discovered in all its splendor.
Below, Claudio Marzocco (left) and Didier Viltart beside the Marino di Teana's artwork.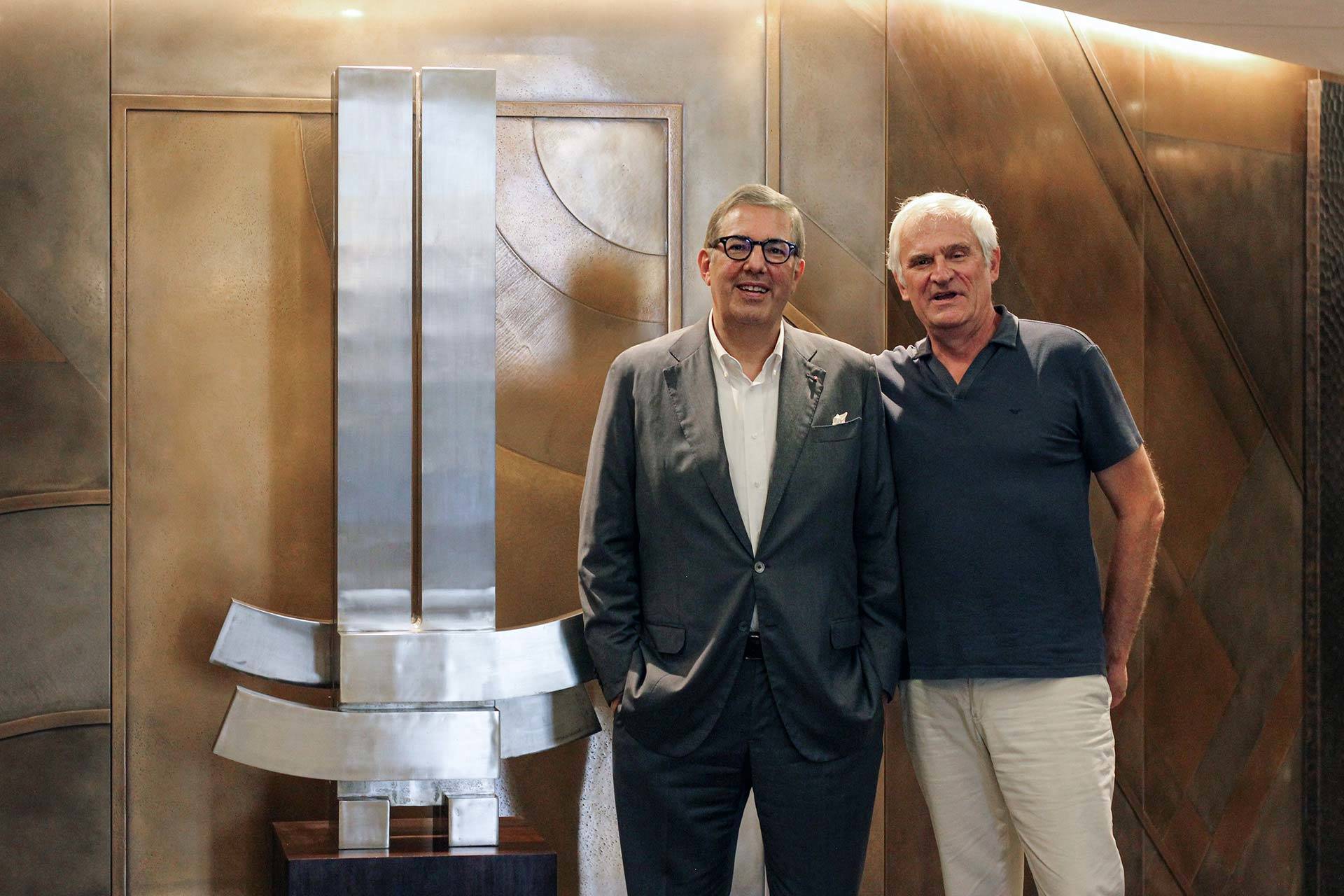 Here is a short video of the work in the lobby of the Tour Odeon: