Big Bear, an aluminum sculpture by Thierry Bisch
Ferus gallery is pleased to present a preview of Thierry Bisch's latest work; "Big Bear".
Made of chromed aluminum casting, the "Big Bear" work is intended to be presented outdoors, in a natural environment.
Of an exceptional size, 200 x 90 x 55 cm, presented on its base, "Big Bear" is a fundamental work of the Artist which marks a turning point in his production and the passage towards monumental works.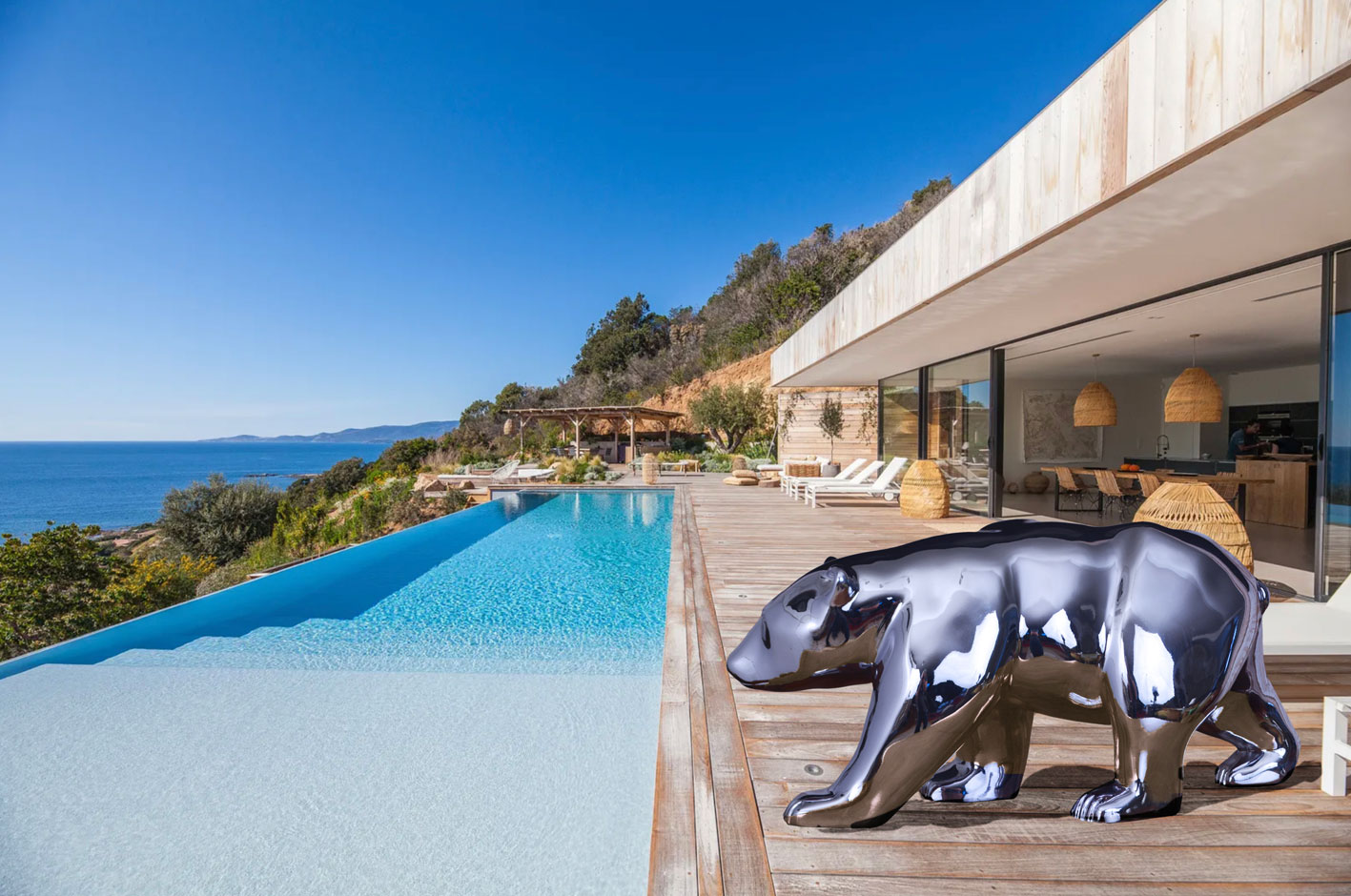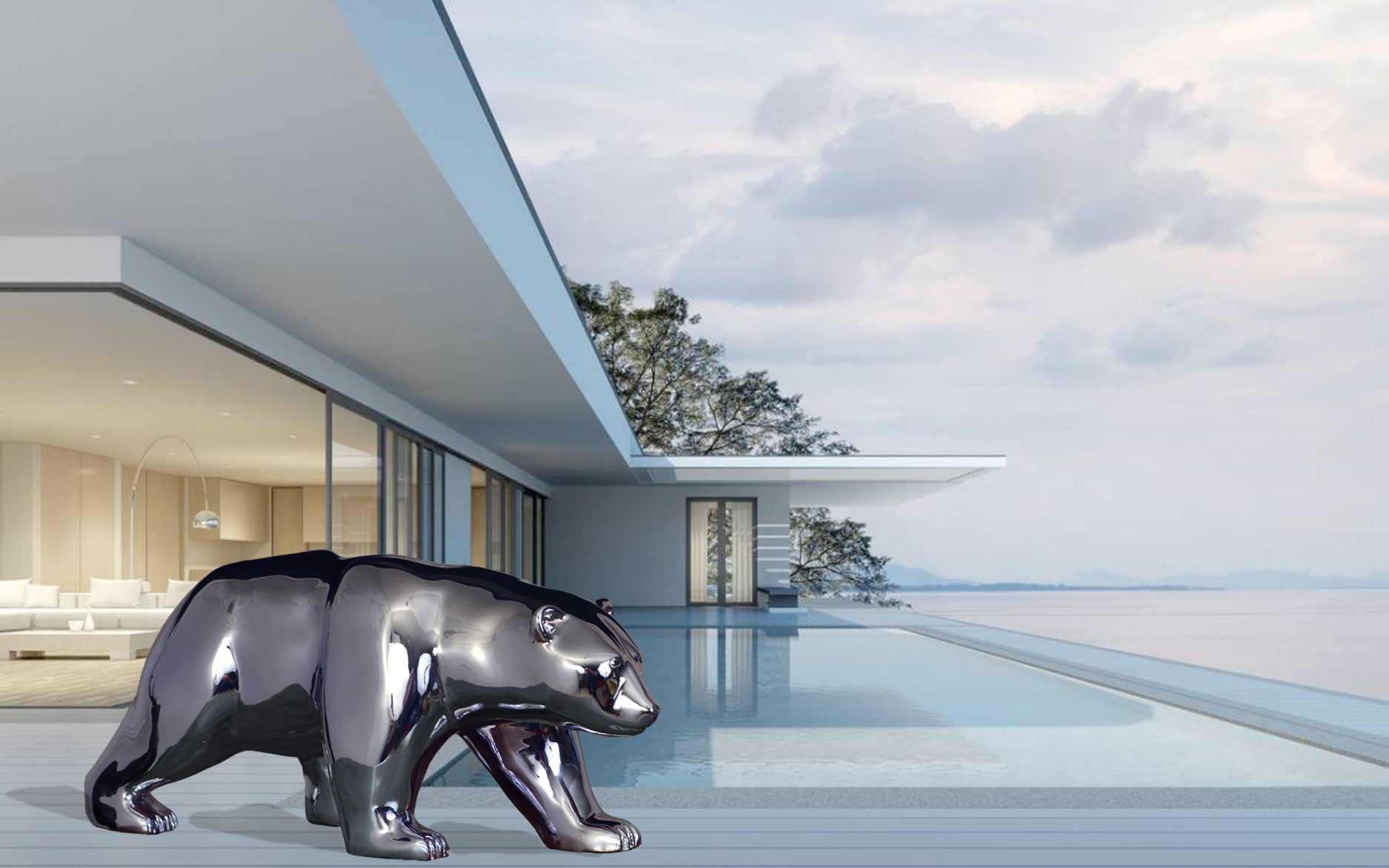 A smaller version is immediatly available at the Ferus Gallery :