La Marathonienne Philippe Hiquily (1925-2013)
Between 1981 and 1982, Philippe Hiquily produced a 6-meter centerpiece for a sculpture trail commissioned by the city of Vitry-sur-Seine (Ile-de-France), the "Marathonienne".
The majestic and hieratic work, a variation around a female figure whose very title is a reference to ancient Greece, symbolizes the renewal of the forms of the artist initiated in the late 1970s and throughout the 1980s.
Very popular with collectors, it will be the subject of a series of editions which have enjoyed growing success.
On June 5, 2019 in Paris, at a Christie's sale, a 168 cm tall Marathoner reached the Artist's all-time record to be sold for 262,000 euros.
Ferus Gallery is proud to have contributed to the growing success of this work, since July 15, 2020, a 225 cm marathoner sits majestically in one of the most beautiful sites on the French Riviera, overlooking the bay of Villefranche.
We invite you to discover a photo of the work in majesty and a small video of the installation.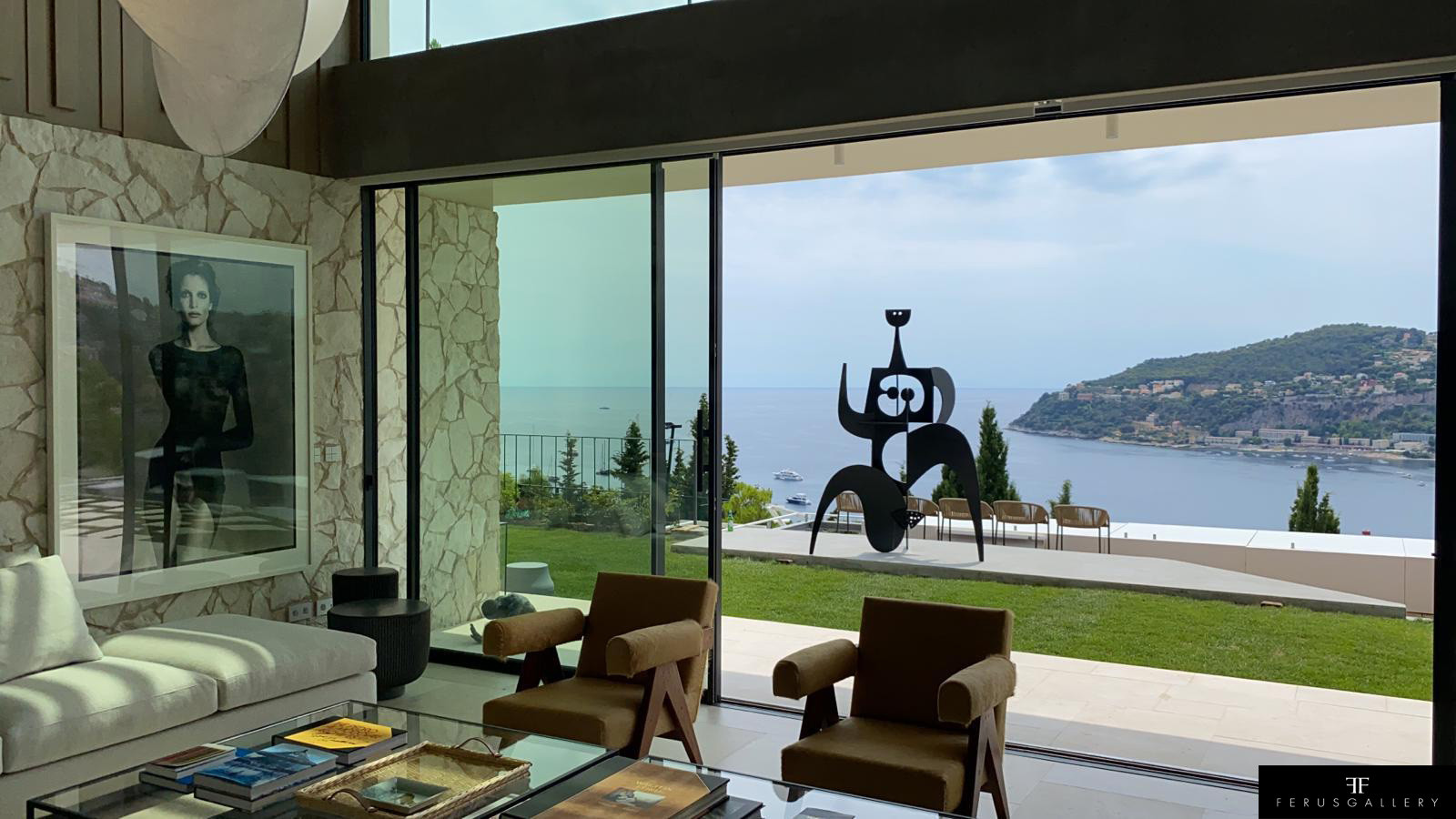 La Marathonienne de Philippe Hiquily installée dans une villa à Villefranche-sur-Mer