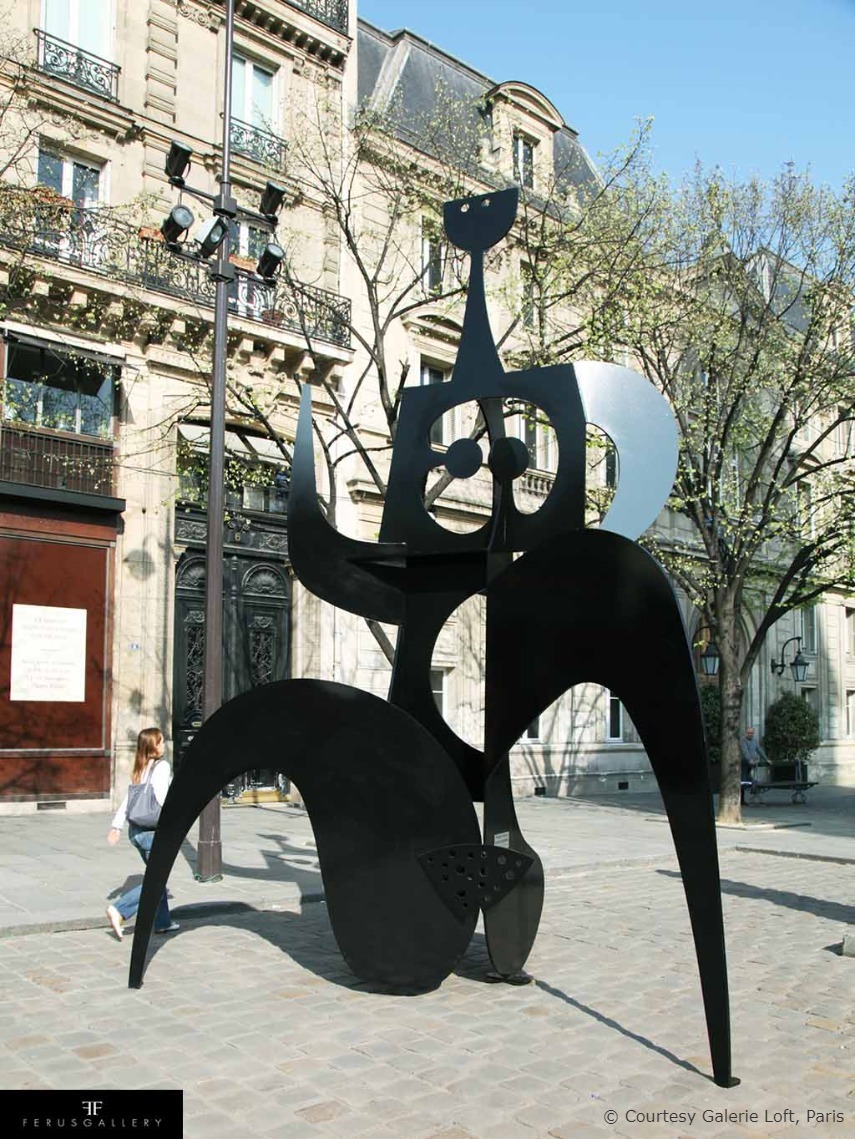 Marathonienne
The 225cm "Marathon Woman" on display at the Ferus Gallery is a work designed in 1981. The work has been the subject of several public exhibitions, the last one in 2011 at BRAFA. The name of the work directly refers to Greek Antiquity, of which Hiquily always wanted to be the continuator.
On June 5, 2019 during the Christie's Paris auction, a 168 cm "Marathon runner" reached the record price of 262,000 Euros.
We invite you to discover a page dedicated to Marathonienne by clicking on this link.
Price upon request.
Discover the full biography of the artist on this page.
Category
Philippe Hiquily, Sculpture