A splendid fine art photograph of Audrey Hepburn by Norman Parkinson
Norman PARKINSON (1913-1990)
Fashion photographer and portrait painter
Born in 1913 in Great Britain, Norman Parkinson has developed over nearly 5 decades a particular and innovative style which makes him one of the most important photographers of the 20th century.
His contribution to fashion photography is capital, nature lover since always (he was raised in the countryside and created a farm in Tobago), Norman Parkinson is the photographer who, at the turn of the Second World War, made take the models out of the photo studios and set them up in natural surroundings.
He is also one of those who contributed to the emergence of the phenomenon of model "starization", it was he who discovered and contributed to Jerry Hall's fame in the mid-1970s.
Norman Parkinson has worked for many years with Vogue magazine (English and American version) as well as practically all fashion magazines, Life, Haper's Bazaar, Cosmopolitan, Glamor, Vanity Fair …
However, the one who said of himself, "I am the most unknown of famous photographers" remains largely unknown to the general public today. These compositions by women, imbued with elegance and that very British distinction, are today celebrated and collected around the world.
The photograph of Audrey Hepburn wearing a Givenchy dress (1955, Villa Rolli, Italy), is the perfect representation of the image of the woman / flower in all its glory.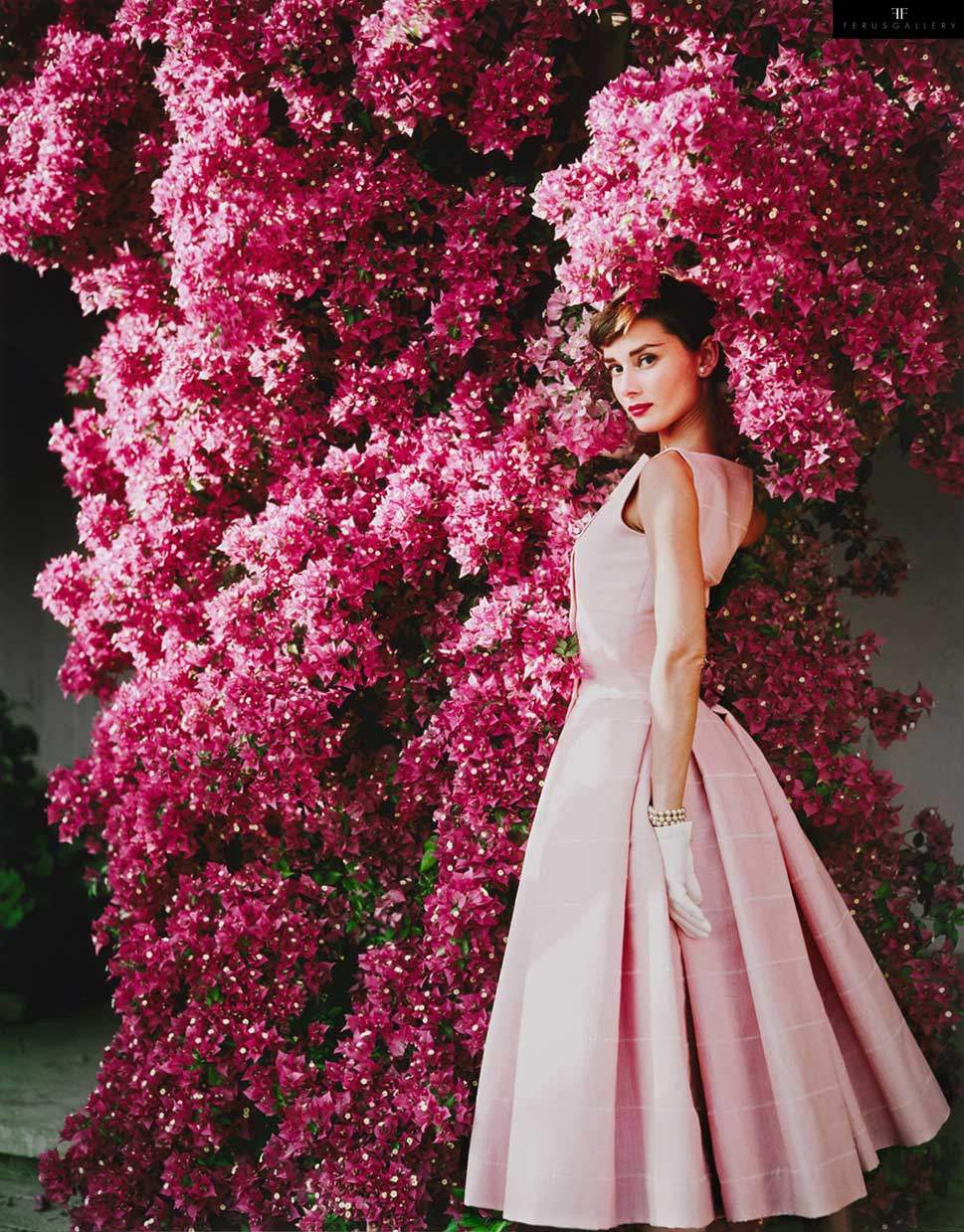 Audrey Hepburn II, Italy 1955. Photographed wearing a Givenchy afternoon cocktail dress from his Spring/Summer 1955 collection at « Villa Rolli » for Glamour magazine – 30×40 inches – posthumous C-type print. Estate-stamped and numbered on reverse.