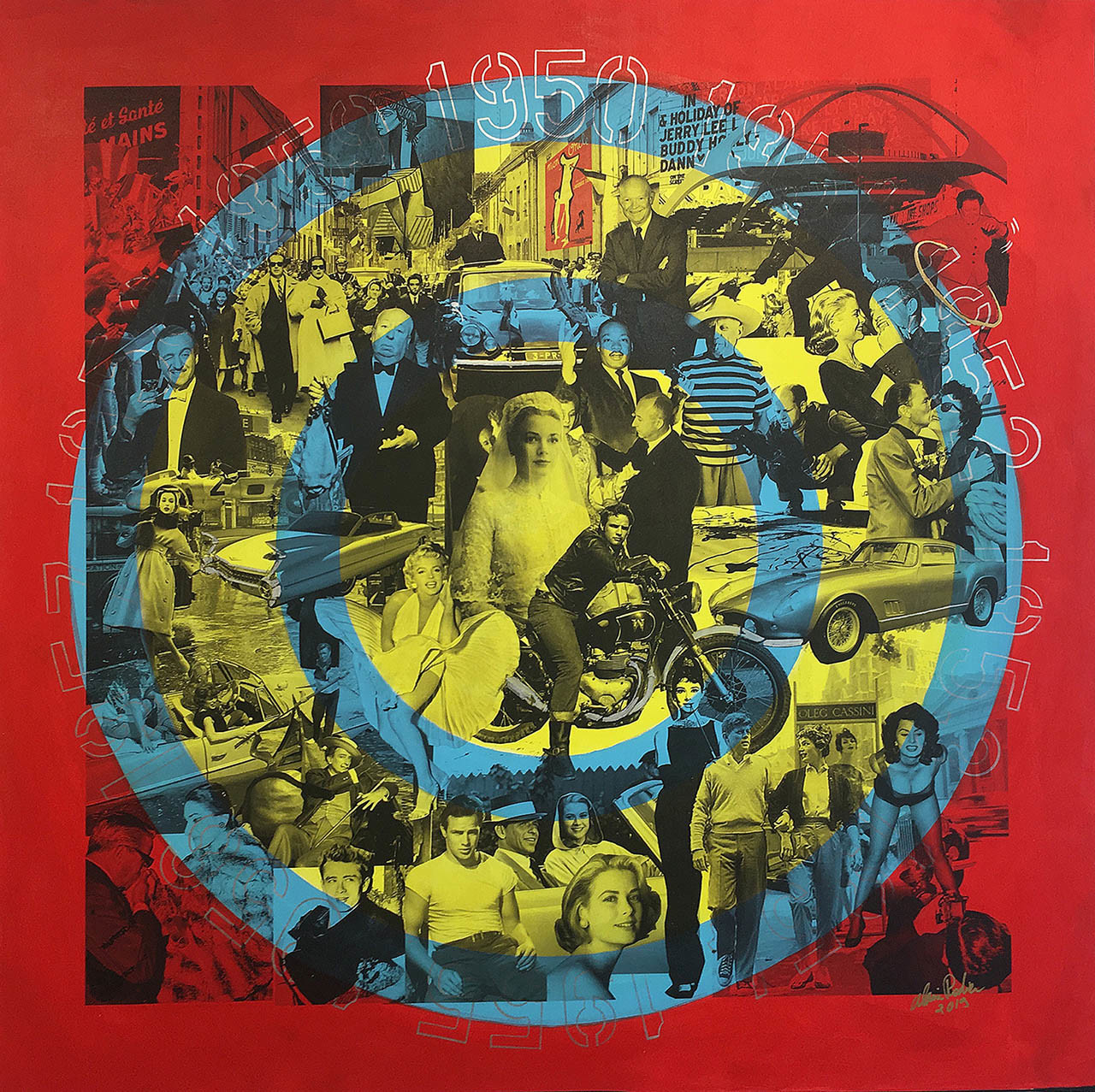 Alain Rodier exhibition at CREM Monaco
Didier Viltart presents
Alain RODIER
« Once upon a time »
Exceptional exhibition of paintings
Opening Wednesday September 9, 2020
from 6.30 p.m. at CREM
Exhibition until September 22, 2020
In the rooms of the Club of Foreign Residents of Monaco
CREM
Résidence Le Mirabeau
1 avenue Princesse Grace – Monaco
Sanitary measures will be respected, please do not forget your mask.
Alain RODIER (1962)
Once upon a time …
Born in France, in Saint-Julien-en-Genevois, Alain Rodier was raised in Paris.
Fashion photographer in the 80s, he discovered screen printing. He became more and more interested in painting and decided to devote himself entirely to it.
Artist with multiple cultural influences, Alain Rodier draws a large part of his inspiration from the many places where he has lived; Paris, New York, Los Angeles, Sydney, London at several periods of his life, Amsterdam. Living in Kiev for 5 years, he is the privileged witness of the Maidan Square revolution from which he took a book of photographs.
With the exhibition of his new series of paintings "Once upon a time", presented by Didier Viltart in partnership with the Club of Foreign Residents of Monaco, Alain Rodier invites us to revisit the iconography of the post-war decades: The 60s with New Wave and Swinging London, the easy money triumph of the 80s, 70s disco and 90s BritPop.
Borrowing a pictorial aesthetic close to Pop Art, Alain Rodier has found a deeply original expression, carried by a very personal elegance and a contagious joie de vivre.
Alain Rodier now lives and works in Marseille.
Biography
Alain Rodier was born in 1962 in Saint-Julien-en-Genevoix in France. He studied economics in Paris, then quickly turned to studies of film director and photography. He became an assistant in both fields from 1981 to 1983.
– 1983 marks the start of his career as a fashion photographer with series for Vogue magazine. He stays in Australia, the United States, France, Italy and London.
– 1990 – He focuses on his own works of art. He begins to include screen-printed photographs taken by himself in the composition of his paintings.
– 1991 – First solo exhibition in London.
– 1991/1992 – Divides his time between London and Paris where he works on commissioned portraits and a new exhibition. Then he moved to Los Angeles where he mainly did portraits.
– End of 1992 – Lives in New York for three years. First American exhibition in New York in 1994.
– 1995 – First exhibition in Paris.
– 1998 – Great exhibition in London.
– 2008 – First exhibition in Amsterdam.
– 2009 – Return to Paris where he lives and works in Neuilly-sur-Seine below Kandinsky's studio.
– 2013 – Begins the Ukrainian period where he exhibits in the main cities of the country, Kiev, Odessa, Lvov and Kharkov.
Back in France in the fall of 2018, he now lives and works in Marseille.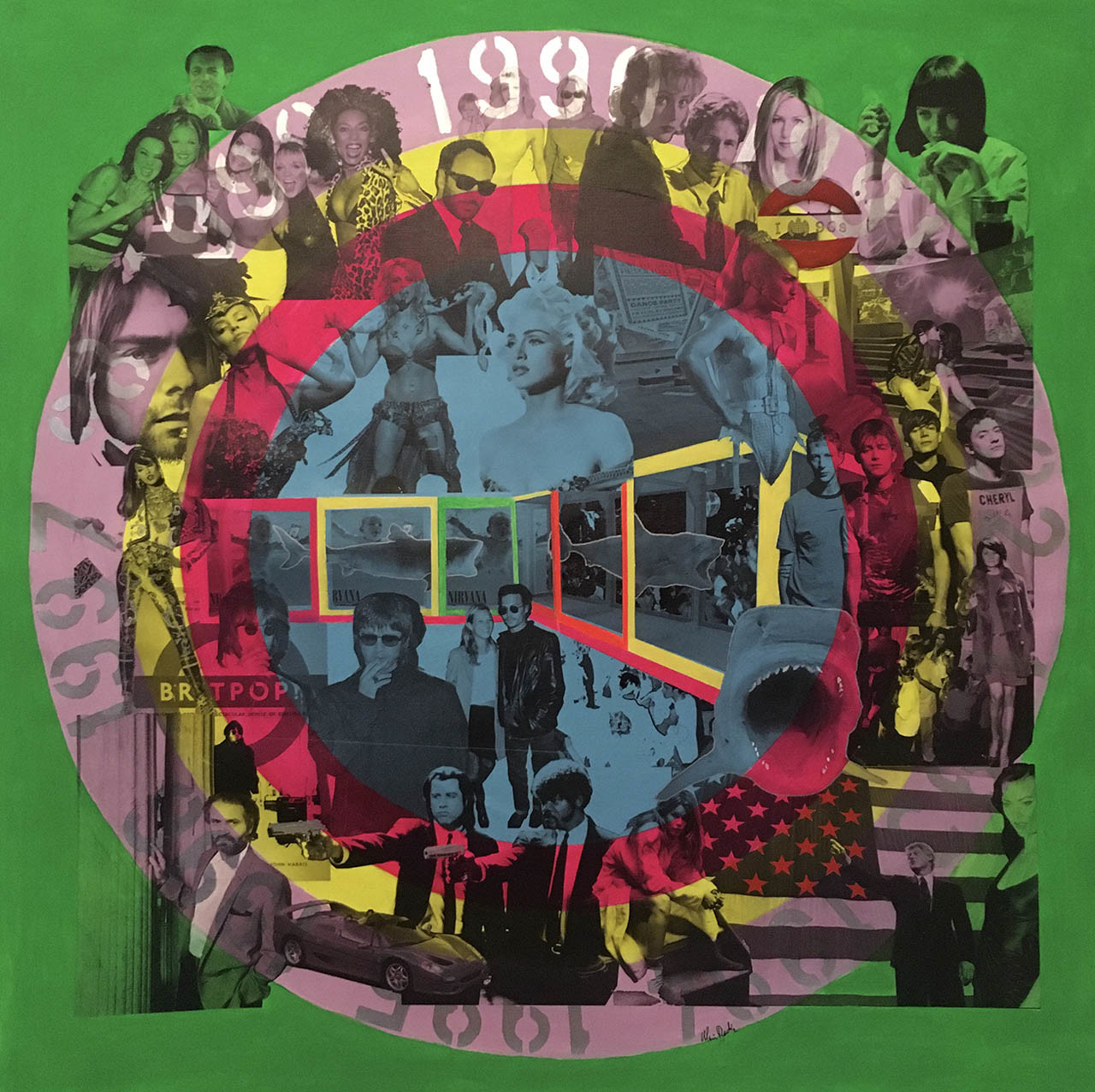 The 90s – Acrylic, oil and silkscreen on canvas – 130 x 130 cm
Oh they were colorful those 90s! Take a step back in time with iconic TV series (Malibu Alert, Friends), cult movies (Titanic, Pulp Fiction), and music from legends (Britney Spears, Michael Jackson, the Spice Girls).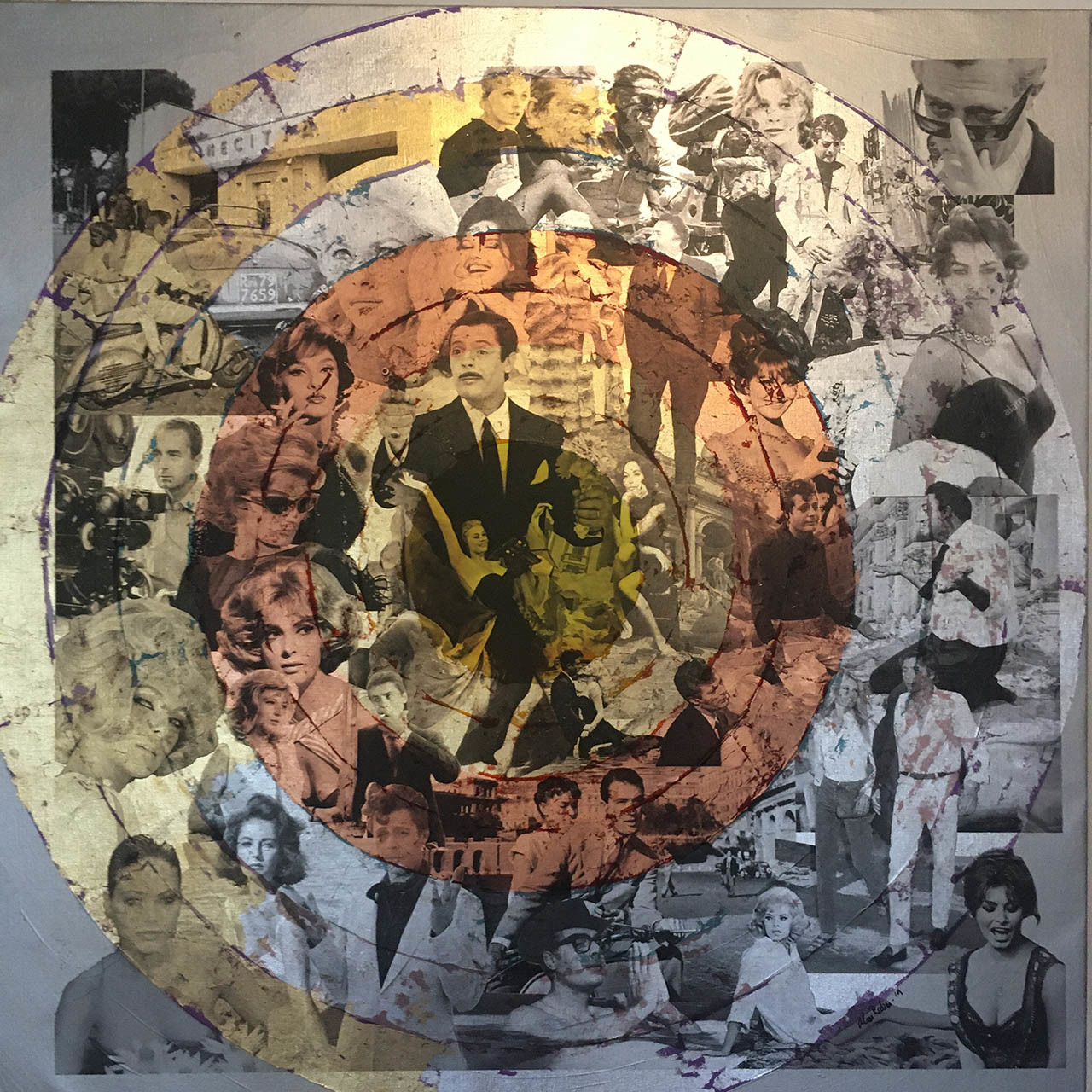 La dolce vita – Acrylic, oil and silkscreen on canvas – 100 x 100 cm
Fellini and Mastroianni, the Maestro had made the actor his double; Cinecittà Studios has a long history rich in masterpieces. All these Italian actresses, each more beautiful than the next, naturally take their place in a golden, silver, free and carefree universe of the beautiful years of the Eternal City.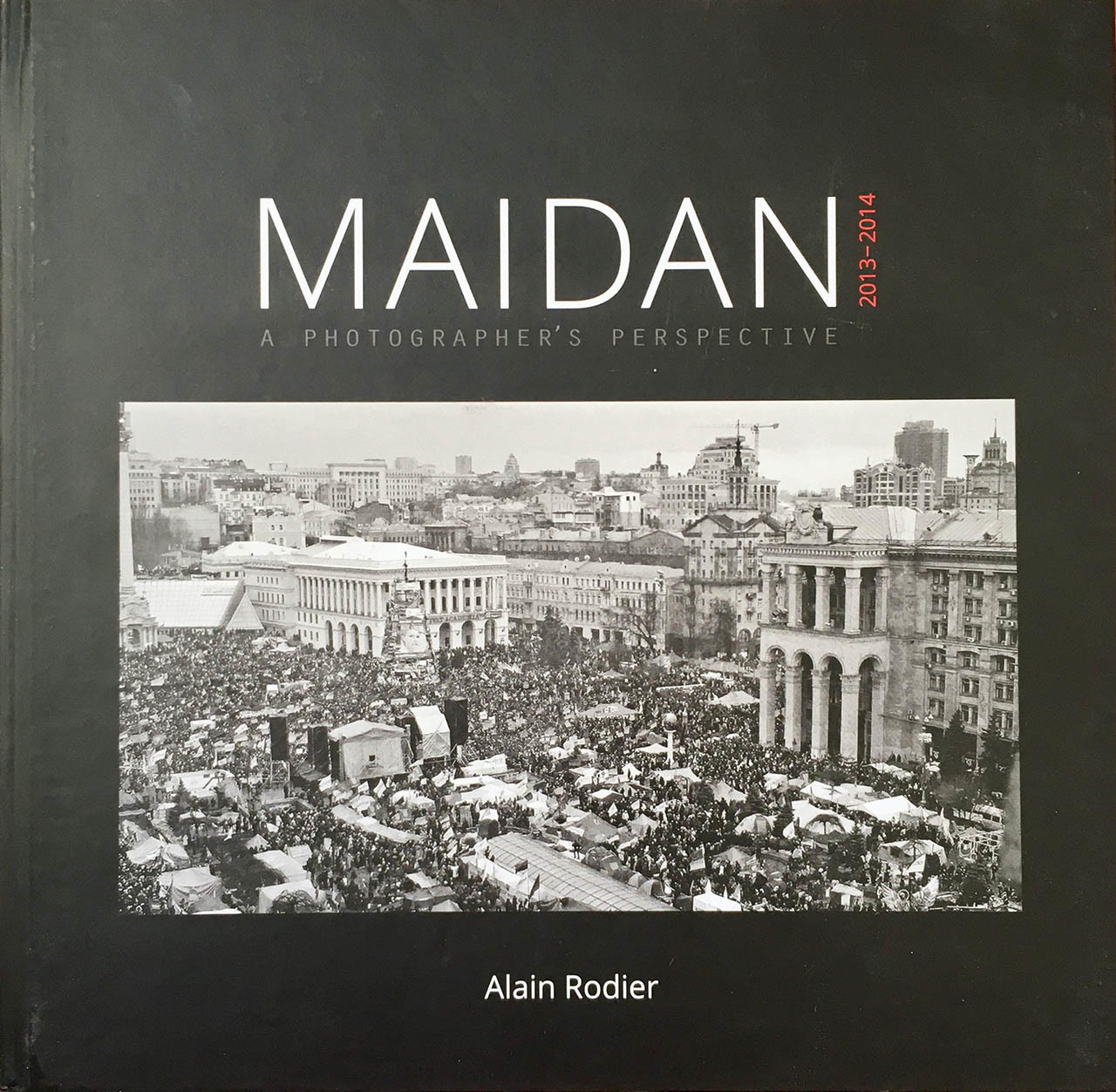 Maidan, a book of photographs by Alain Rodier
This book is the photographer's testimony to the events that took place in 2013-2014 in Kiev, Ukraine during the so-called "Maidan" revolution.
The photos in this book represent a sort of diary of life downstairs, of people trying to make a living, others determined to get what they came for during this tumultuous time.
Opening Wednesday September 9, 2020
From 6.30 p.m. at CREM
Exhibition until September 22, 2020
In the rooms of the Club of Foreign Residents of Monaco
CONTACT
Ferus Gallery
Didier Viltart
Port de Saint Jean Cap Ferrat
Phone: 06 15 48 61 66
Ferusgallery06@gmail.com